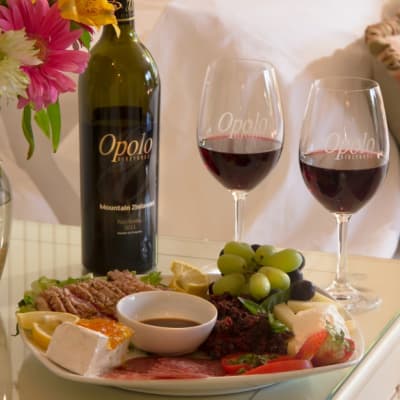 Appetizers
Each afternoon of your stay is enhanced with an appetizer platter and award winning Opolo wine!
Snack on a variety of handcrafted meats, aged cheeses, fresh seafood, and seasonal fruit. Enjoy this decadent treat in your suite, on the patio overlooking oak trees or take it up to our hilltop for a view!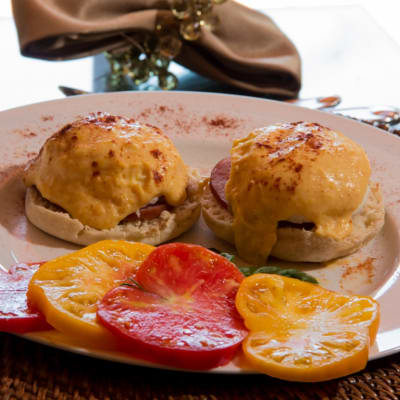 Breakfast
Made just the way you like it, each morning of your stay!
Begin each breakfast course with fresh, seasonal fruit
Eggs Benedict
English muffins with handcrafted Canadian bacon, poached eggs, topped with homemade hollandaise sauce
Opolo Benedict
Our classic eggs benedict topped with farm fresh spinach and mushrooms
Quiche
Farm fresh spinach and mild green chilies baked within our crustless quiche
Omelette
Three eggs with ham, bell peppers, onions, mushrooms, and spinach
Blueberry Pancakes
Light and fluffly pancakes topped with fresh blueberries
Eggs Your Way
Choose to have your eggs cooked just the way you like them.
Sides
Add bacon, hasbrowns, toast and more to any breakfast selection to make it the perfect start to your day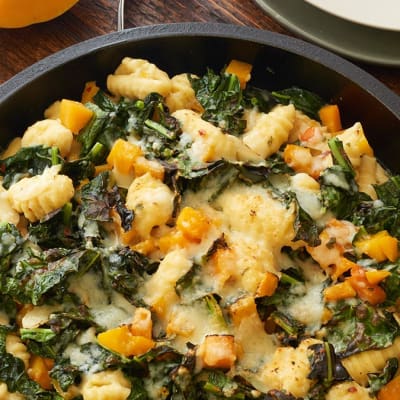 Recipes from The Garden
Winter Casserole
Ingredients:
-2 tablespoons unsalted butter
-3 cloves garlic, thinly sliced
-1 tablespoon fresh sage
-1/4 teaspoon red pepper flakes
-Kosher salt
-1 1/4 cups chicken broth
-17.5-ounces potato gnocchi
-1 bunch kale, chopped
-3/4 cup grated parmesan
-1/2 medium butternut squash, peeled, & cut into 1/2-inch pieces
Directions:
1. Melt 1 tablespoon butter in a large ovenproof skillet over medium heat.
2. Add the squash and cook, stirring, until slightly soft and golden
3. Add the garlic, sage, red pepper flakes and 1 teaspoon salt; cook until the garlic is soft
4. Preheat the broiler. Add the chicken broth to the skillet. When it starts to simmer, stir in the kale and cook until it wilts slightly.
5. Add the gnocchi, stirring to coat. Cover and cook until the gnocchi are just tender, about 5 minutes.
6. Uncover and stir in 1/4 cup parmesan and the remaining 1 tablespoon butter. Sprinkle with the remaining 1/2 cup parmesan;
7. transfer to the broiler and cook until golden
Try adding your favorite protein to make it a meal (optional). We love it with smoked sausage!